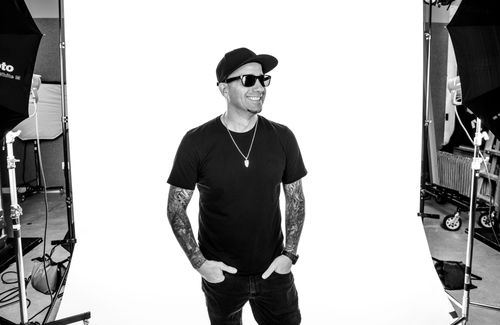 11g
PHOTOGRAPHER
Corporate, Entertainment and Celebrity Photographer based in NJ/NY.
Having over 15 years of experience both online and in print. His work has been seen around the world. Known as a Photographers Photographer, his work is admired and praised by the best in the industry.
As Lead Photographer for Verizon Media with a house of brands including Yahoo, Aol, Tumblr, Build Series to name a few. Gino photographs portraits, events and special projects. Prior to shooting for Verizon, Gino freelanced shooting some of the biggest names in Music.
ABOUT
Born in Hoboken, NJ and raised in the New York Metropolitan area. Gino grew up skateboarding, playing guitar and taking pictures . A culture and lifestyle he still loves today. Gino's first love was music which led him to start and play guitar in a rock band called DRAGPIPE . They were signed to Interscope Records/ Universal Music Group from 1999-2003 .Toured the world with bands like Filter, Sevendust and Korn. The band released an album called "Music for the last day of your life" and video for the hit single "Simple Minded".
After the band broke up Gino decided to pursue Photography and hasn't looked back. Winning many awards for his photographs. He currently live in Union City, NJ with his wife Tanya and two kids, Gigi and Alex.
*AWARDS
2017 Union City Artist Award : Excellence in Photography
*CLIENTS
Oath, Aol, Tumblr, Makers, Yahoo Sports, Yahoo, Ryot, Build, Verizon, Rolling Stone, Loudwire, Revolver,NoiseCreep, Boombox, Spinner, Musiz Magazine, Inked Magazine, Guitar Player to name a few.
*Email
ginodepinto@me.com